Deep Well Dewatering
The deep well system forms a large number of bored wells in the site area where the water is excavated by submersible pumps. Whenever the water is pumped out it creates a dry patch in the well making it level and creates a cone of depression or drawdown around itself.
There can be multiple wells which can lower the groundwater level over a wide area beneath an excavation. Since this method does not use a suction principle, large drawdowns can be achieved, limited only by the depth of the wells, and the hydrogeological conditions. Such systems are more powerful for a wider area with optimal numbers of wells and pumps.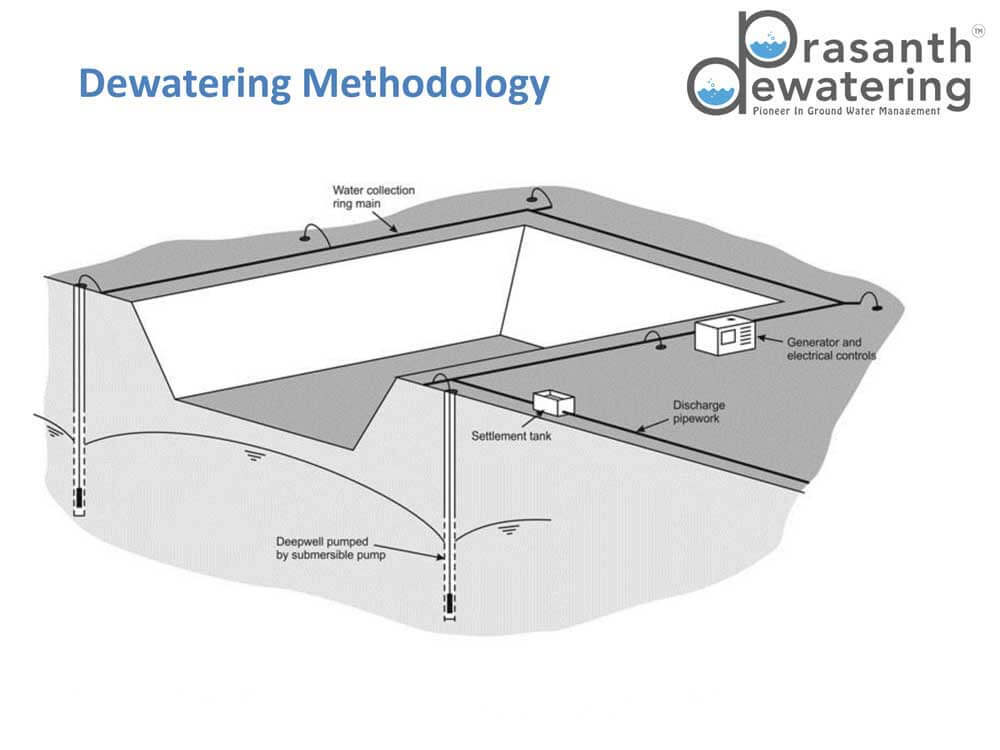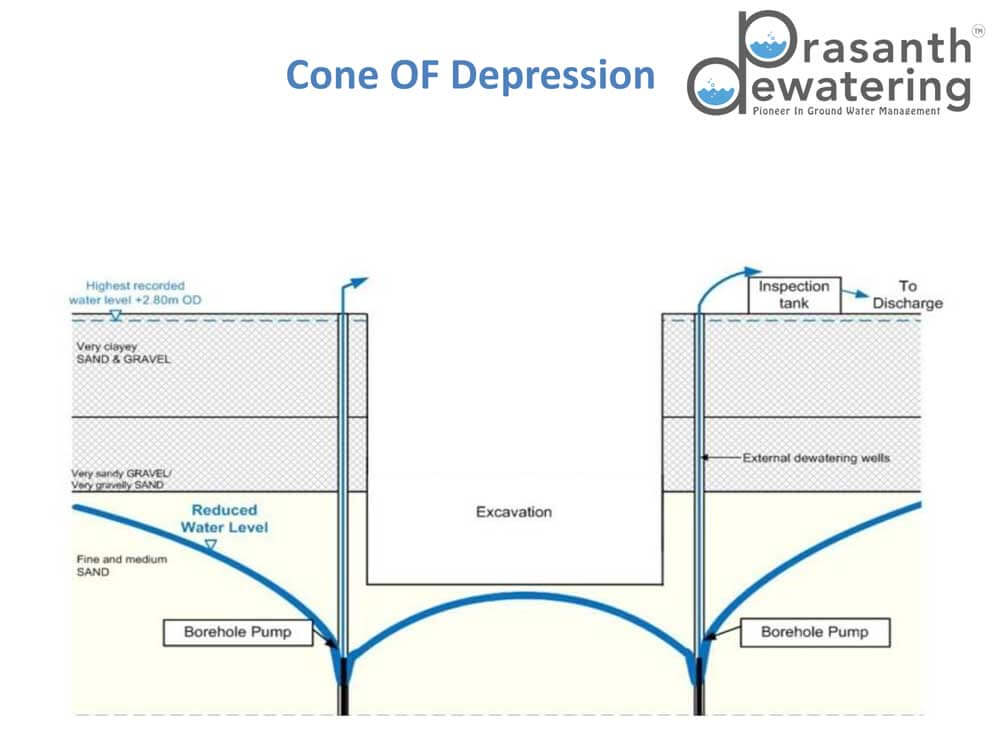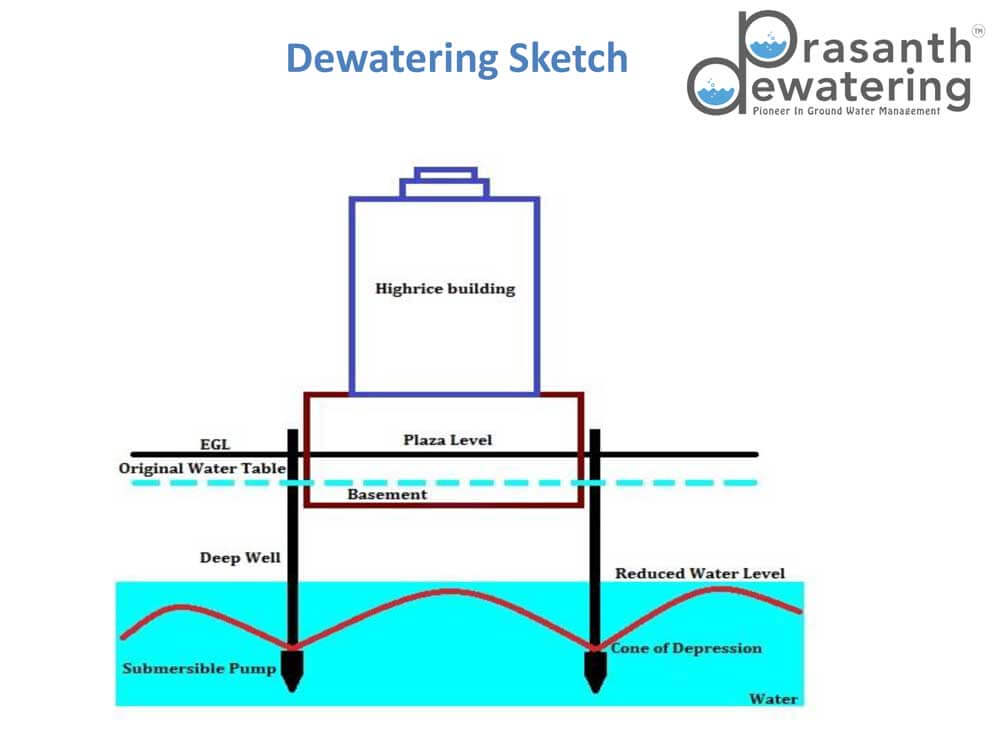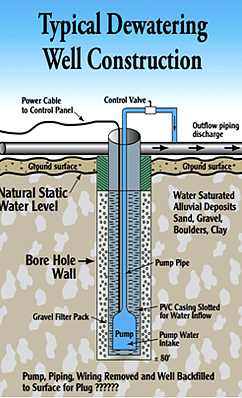 Keyfactors of Dewatering
There are a few set of predetermined best practises for making a proper dewatering site and getting the optimum results from the site. Given are the points which are the modus operandi followed by our company.
Identifying Bore point Location.

Inserting PVC Slotted pipes in bore Holes.

Pebbles Filling Flushing of bore wells.
Water collection Ring main Work.

Fixing pumps & Connecting to Ring main.

Control Panel Fixing with Timer setting.

Other Electrical & plumbing Works.
Looking for Best Deep Well Dewatering system in Chennai??
Get A Quote
Our Client Say's
Here's what our customers have to say about us
The Quality of their work truly professional and highly satisfactory matching the industrial standard. Prasanth Dewatering is very engaging in providing Deep well Dewatering Process.
Mr.Kuppan - Simplex Infrastructures LTD.
Prasanth Dewatering complete their work quickly and efficiently, to the very highest standard with reliable and effective equipment. We are thoroughly satisfied with their service.
Mr.Ramaswamy - Appaswamy Real Estate.
Prasanth Dewatering was entrusting with work of providing Dewatering systems. I really like the facilities provided by Prasanth Dewatering and satisfied my queries.
Mr.Amar Nath - Mantri Developers.
Sectors
Basements

Infrastructure

Overpumping & Bypass
Ports, Canals & Marine

Shafts, Tunnels and Pipelines

Underground Rail & Metro